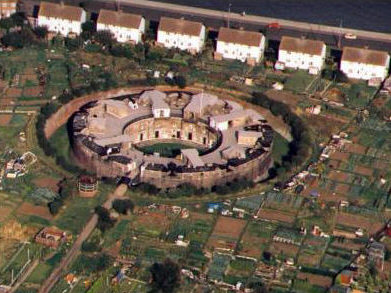 This busy port town in southeast England boasts the prettiest beach in Essex and many historic attractions. The Maritime Museum and National Wireless and Television Museum are located in disused lighthouses. Also open to the public is the Harwich Redoubt Fort, an impressive circular fort built in 1808 to protect the city from Napoleonic invasion. Stop by the charming Ha'penny Pier Visitor Center -- the "official" starting point for a walking tour of Harwich -- to see seasonal exhibitions.
Language: English Currency: Pound
Directions and Port Information
Harwich International Port
Harwich, England
Harwich International Port is approximately 104 miles from London's Gatwick Airport and 112 miles from London's Heathrow Airport. Travel time between the Gatwick airport and the pier is approximately 2 hours. Travel time between the Heathrow airport and the pier is approximately 2.5 hours.
From Heathrow Airport (Using Public Transportation) - Take the Heathrow express to London Paddington Station. This service currently departs every 15 minutes. On arrival in Paddington, transfer to London Liverpool Street Station by taxi. Take either a direct service to Harwich Parkeston Quay or a train to Manningtree and change there for Harwich Parkeston Quay. Please note that there is only a limited service directly to Harwich and a change of trains may be necessary. This service runs hourly during the day on weekends and Saturdays and a reduced Sunday service. On arrival in Parkeston Quay, the station platform is about 30 yards from the cruise terminal.