If you have done this, please ignore it.
You need to sign up a hosting service. Publish your local set to hosting account so the whole world can see it. Follow these steps:
Step 1: Go to https://byet.host/
Step 2: Click 'Sign up for free hosting' button. Fill out following form. Type ONE word for your sub domain name.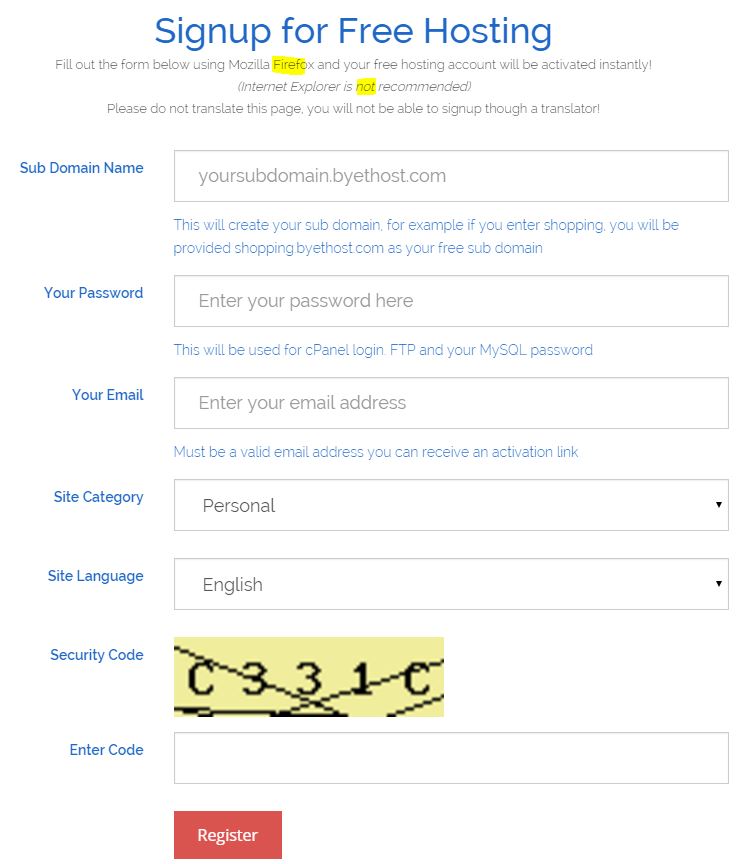 Step 3: Go to your email to click the link to activate the account (it might be your junk folder). You will also receive an email regarding how to publish your site. The FTP password is the same password you log into your cPanel. Make sure to keep that email.
Step 4: Log into cPanel (link inside your email). Remember to use cPanel user name from your email (not your email)
Step 5: All the semester's work will be published to your only domain. I choose the word elacwebdesign and was given to me so my whole website address would be www.elacwebdesign.byethost33.com and yours should be different. Your FTP host name might also be different from mine.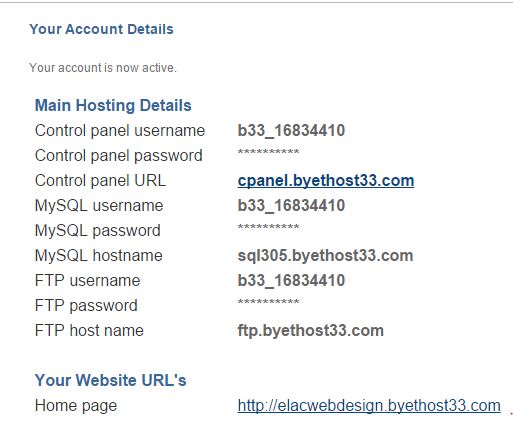 Step 6: After create your own free domain, please let me know your domain url by entering into this form: http://goo.gl/forms/R4m1USkRCb
--End